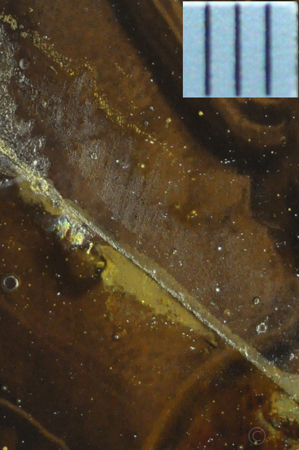 Changing aspect from bright, white, shiny
aggregations of points to iridescent surface
areas. The Araldite® surface no longer
appears dark all the way through, but rather
white-on-dark. This phenomenon is mostly to
be found at edges or cracks, where the glass
may have been moved or absorbed some sort
of physical impact.